The popular Airline firm known as the United has on 20th June released an official tweet asking the U.S. government not to fly the separated immigrant children on their Aircraft.
According to the information dropped by Oscar Munoz, the company's CEO, it reads "At United Airlines, we have been concerned about the reports that commercial airlines have been used to transport immigrants children separated from their parents by a newly implemented immigration enforcement policy. Based on some research we have done internally and public reports, we have not seen evidence these children have been flown on United aircraft
Based on our serious concerns about this policy and how it's in deep conflict with our company's value, we have contacted federal officials to inform them that they should not transport immigrant children on United aircraft who have been separated from their parents. Our company's shared purpose is to connectr people and unite the world. This policy and its impact on thousands of children is in deep conflict with that mission and we want no part of it "
United asks U.S. government not to fly separated immigrant children on our aircraft. pic.twitter.com/MPPbhO6aqV

— United Airlines (@united) June 20, 2018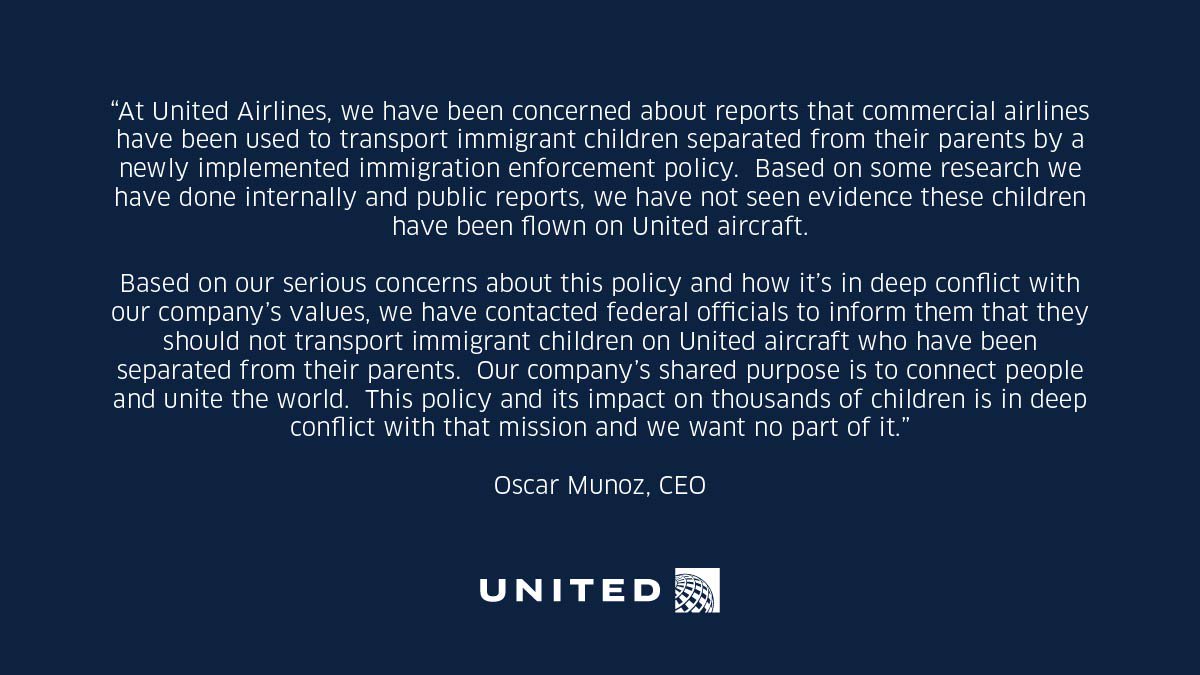 Originally posted 2018-08-09 05:24:56.