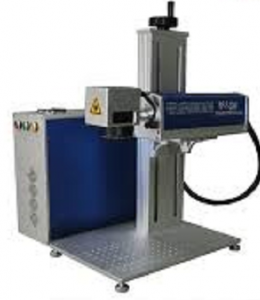 The fiber laser as a recent technology in the industrial machines system serves as an extension to other laser technologies already incorporated into the modern industrial machines.  Generally, the introduction of laser systems into the industrial machine has brought another view, hope, and expectations towards the possible industrial machines that will exist in the future. So the fiber laser being introduced is a good sign of improvement in the use laser technologies for modern industrialindustrial machines.
It is believed that more improvements in the use of the laser for industrial machines will still be coming up especially having it incorporated into the future robotic systems.
In terms of explanation, a fiber laser is a laser technology which the active medium is an optical fiber doped with rare earth elements such as erbium, ytterbium, thulium, neodymium, and dysprosium, etc. the technology related to the doped fiber amplifiers which usually provide light without lasing. A fiber laser can have a gain media in the form of fiber nonlinearities such as stimulated Raman scattering or four-wave mixing in its operation.
There are numerous advantages the fiber laser has over the existing laser technology and those advantages include:
These are the advantages the fiber laser have over other laser technologies.
Originally posted 2018-05-11 17:28:39.