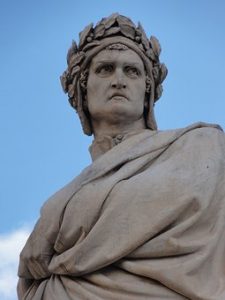 Advertisement
Poetry art is one major way the ancient people used in keeping the memory of events and individuals that affected many lives positively and made good records while they were alive. This practice was used in the bible extensively, it was also viewed as a major tradition in Egypt to make the poetry art of events and even their gods.
Nigeria had recorded great works of poetry art in the past which could be attributed to the making of clay pots, clay plates, and clay cups, these products were used by our forefathers without having any knowledge of plastic cups, plates, or stainless steel products or modern glass and breakable products, yet they enjoyed their lives with little stress and lived longer than the current generation.
A good sign of Nigeria great works of art can be seen in some places like Benin, Awka, Ile-Ife, and some places in the Northern Nigeria especially Kano. But what has happened to our great talent of using clay to make domestic products and images and event memories? Where had the people involved in doing this supposed to be lucrative business gone to? Had any policy been made in regard to our poetry industries? How can we utilize the use of abundant clays and muds located in different places in the country to increase domestic products and reduce importations? These questions are left for your own contribution to the comment trends or the update at the activity page.
Advertisement
In the year 2006, I watch a cable channel where Chinese were using woods to make domestic products like cups, plates, and other fancy house hood appliances, and at that time they believed it is better than the imported products meant for the same purpose, but how true can they be? Today China is the world top leading economy but no one wants to dig deep into their past lifestyle before they arrived at this stage.
If our poetry industries can be modernized the products coming out from it will have good looks and designs and could replace the high demand for modern breakable products whose prices had gone up due to importation fees and economic recession.
A country that seeks alternative means to boost its economy which had been relying on the exportation and selling of crude oil has to adapt to the new reality of lifestyle if we truly want to be like China one day, then we have to do what Chinese did which is to accept any product coming out from Nigeria and help to make the ones with such skill make profit from it and employ others.
Advertisement
I visited a place recently in Delta state and beheld an old abandoned poetry workshop which all the images made by the young man that owned it had all broken into parts, with such sadness I made inquiry and discovered that he had left the business years back because of low patronage.
Let the works of art be appreciated and let those with such skill be encouraged to make household products such that it can be counted as one of the growing entrepreneurship business in the country.
if you have any contribution to this post please drop it at the comment form for the benefit of other readers.
Originally posted 2017-05-03 13:04:17.