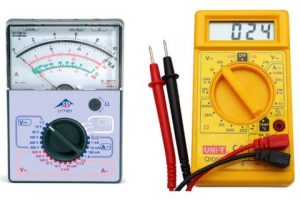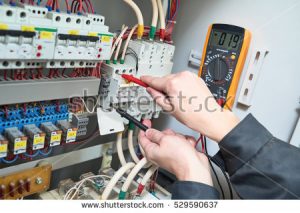 Some electrical faults can be very annoying and may even seem difficult to ratify especially when the victim involved has little or no idea about electrical faults and how to ratify some of them. Every electrical appliance is prone to have a fault at one time or the other during its service life, the question is; how do we fix the faults when they come up?
When an electrical appliance like the blender, cooking stove, radio or television got damaged or starts malfunctioning it could be a sign of discontinuity created in the motherboard or along the wire lines leading to the shortage of voltage supply to some or one of the units whose function deficiency will be manifested in the outer malfunctioning of the device. Even such problem can cause the appliance to shut down completely and unable to function again, yes; that can be possible if the path the discontinuity occurred is the main line supplying the electric power to the entire units of the appliance, so its disconnection will definitely make the appliance unable to function again until when it is dictated and fixed.
What are the factors that can create a discontinuity in the electric wires or motherboard of any of the appliances? The answers to the above questions are simple and can be highlighted below:
Besides the above factors, a discontinuity would be rare, however, there are other numerous factors which were not highlighted.
HOW TO CARRY OUT REPAIR USING THE ELECTRIC MULTIMETER
To carry out repair on any electrical appliance means to detect the fault such as the locations that discontinuity occurred. And the procedures for doing that are specified below:
With the above little ideas, I believe that working on the electrical appliances can become easier to you than before.
Originally posted 2018-03-30 12:57:41.