Based on the official tweet by the U.S. Air Force yesterday, the clash was said to be the seventh non-combat clash of their jet within this year against the total seven that occurred last year.
The information revealed that one crew member sustained minor injury and was airlifted to a local hospital. The condition of the second member is yet to be made known according to the report.
The first to respond to the scene after the incident was the White Sands Range Directorate of Emergency Services based on the report dropped. The officials said that more information on the second aircrew member will be released when it is available, as the information reads "this is a developing story, check back for update".
The A-29 Super Tucano Air Force's aircraft crashed over the Red Rio Bombing Range at about 11.30 a.m. local time in an area just 65 miles north of Holloman Air Force Base.
Details showed that the aircraft was carrying out the usual "light attack experiment" which is a training flight usually conducted by the Air Force.
The A-29 super Tucano aircraft is a low tech-high tech combo, chosen by the Air Force for the training flight of the "light attack experiment". It is an aircraft manufactured by a U.S. based aircraft manufacturing company and released to the Air Force.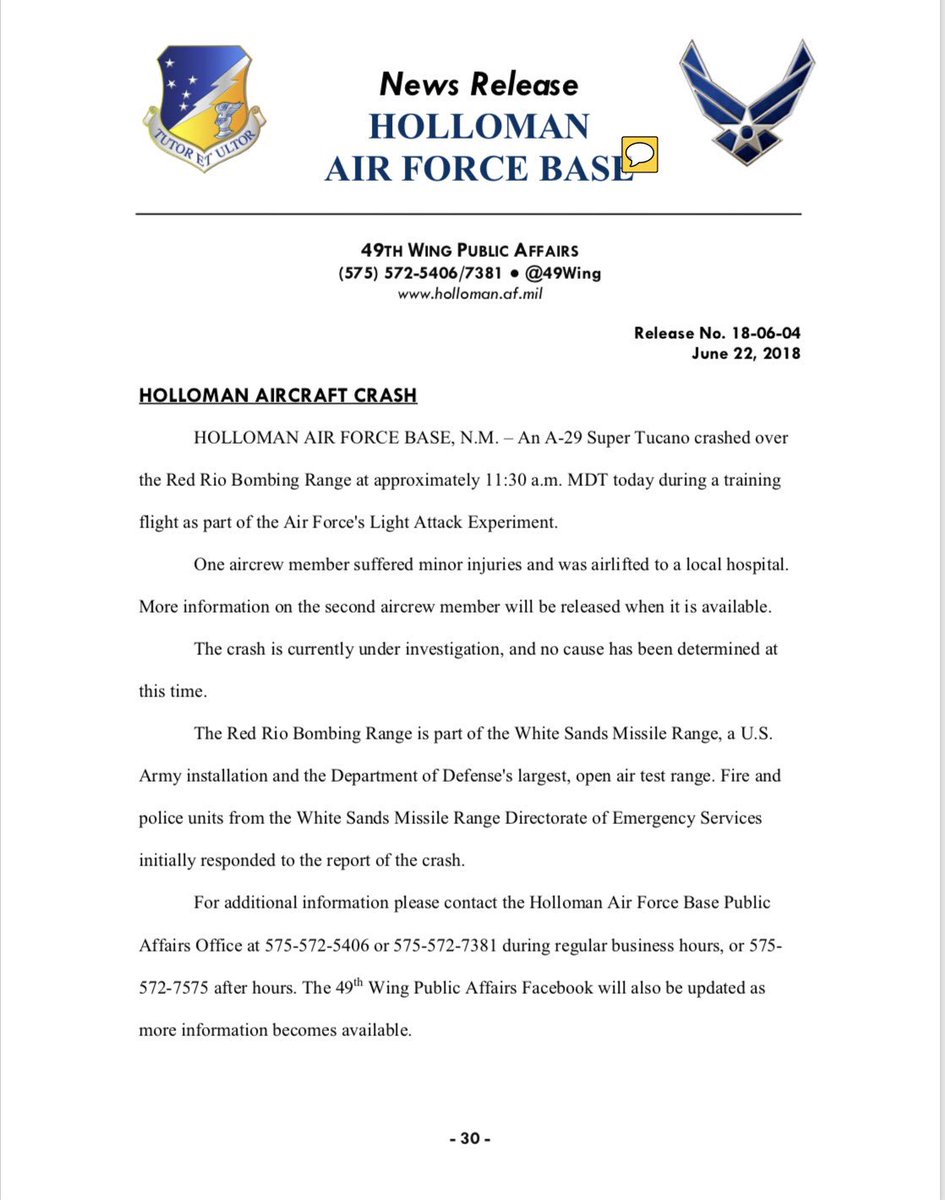 A mechanical engineer, an NDT inspector, Graphic designer & Web developer, I love blogging and sharing of knowledge for human intellectual development, especially relating to engineering fields, environment, and science trending updates.
"Engineeringall.com" is a platform for any individual with similar passion, to do so; use the "PUBLISH YOUR ARTICLE" page at the MENU to share your personal ideas, researched knowledge, or discovered incidents, etc.to those in the engineering & science fields & the general online communities across the globe. If you love this post please share using the social buttons below.