The popular automobile industry, Mercedes Benz has just displayed a video record of a test carried out on their newly made Semi-automated bus.
The bus which looks completely different in features from the existing buses of the same size has been viewed to become a replacement for the existing types, once it is referred to as the "future bus". The production of the bus follows the campaign of the developed countries to create a safer and reliable transportation system and to a great extent, the bus achieved it.
Though still using gasoline, the bus has special features which differentiates it from the existing types and those features are:
LONG RANGE AND SHORT RANGE SIDE CAMERAS:
Instead of the regular side mirrors built in other buses, it has such replaced with two fixed cameras working together to transmit information within the surrounding to the front of the driver, which means the driver doesn't need to look in the side mirror or outside the bus to see what is approaching rather he will look directly at his front desk to view all the images transmitted from the side cameras.  The cameras are two, one take video of short distance images while the other takes the video of long distance images and the two distances are transmitted as one view just as a human eye does.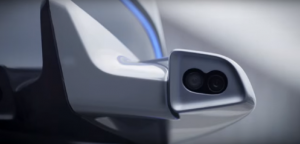 TRAFFIC SENSORS:
The bus was built with automatic sensing system to detect approaching objects including traffic signals. It can communicate directly with traffic control system which enables its automatic control in a traffic situation.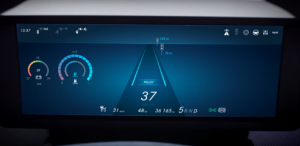 SPECIAL LIGHT AND ILLUMINATION SYSTEM:
The lightening system of the bus is unique from others, the lights are very illuminative and energy saving when compared to others. Besides that, the light design also makes the bus appear very aesthetic at night.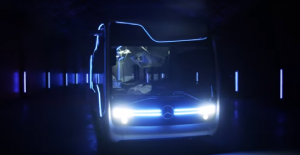 SPECIAL INTERIOR FOR LESS NUMBER OPF PASSENGERS:
It has a well decorated and arranged interior to accommodate only a few passengers in two-sided chairs arrangement.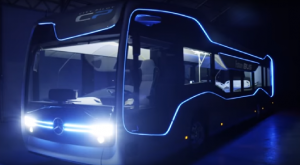 The bus can travel up to 36km/h with automatic steering and keeps on maintaining the lane it drives on even when vehicles are approaching it or overtaking it.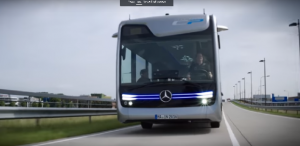 THE DRIVER HAS LESS WORK TO DO:
Due to the automatic system of the vehicle, it makes the driver have less work to do. The steering system is automatically controlled hence the driver only monitor what is happening on the road as the bus moves on.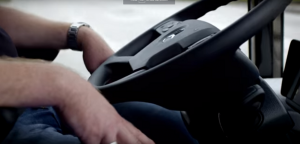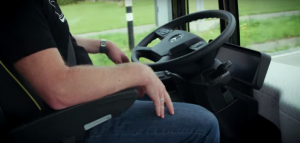 According to the report, the bus has been rated to be safer, economical, fuel efficient, and have low carbon emission system which places it as superior to existing designs.
Originally posted 2018-04-02 17:28:22.