According to the video released by the world economic forum that robots will replace humans in all functions in the next 120 years, has shown the possible areas in the video; the field of engineering was not shown in that video. Could it mean the forum forgot about engineering? If robots will work as surgeons in hospitals, as retailers and advertisers, as drivers, and as school teachers, can't they also work in the construction and fabrication industries as; field workers, inspectors, supervisors, and designers, etc. ?
The world of robots can be awesome but a lot still needs to be done by scientist to achieve such age. In my believe, if robots can work as field engineers, and laboratory technicians or technologists perfectly in the future, then it means such robots can still be improved to even create another robot with similar characteristics without any human input. Can such age of robots exist, where robots can make another robot that performs the same function with same features and characteristics? If the answer is yes, then such robots can perform even more than current engineers in any field of labor.
Engineering is all about measurements, specifications, data collections, designing and drawing, and implementing all the plans through manual or automatic labor to make them physical. A good example is when a complex building is to be erected, first measurements are carried out, the specifications of the axis of the building will be made, data such as pictures & values of each unit are made, such values with existing pictures will be used to make drawing for such building and the drawing will include all the designs of the building, finally the whole materials will be handed over to field engineers who will execute all the plans as specified on the materials handed over to them. If engineering in construction industries is that complex, how can robots be made to carry out all those functions without mistake since a small mistake in such work can cost the industry a huge financial loss which may arise from a rejection of their work by their client? Can robots actually carry out such job perfectly?
Advertisement
If other aspects of engineering such manufacturing, and maintenance, can be done with robots in the future, then improvement can make it possible for the construction industry.
The picture of robot below is a sample of robots already in their making to replace current field engineers in their jobs. If proven successful, such robot can analyze data, draw out plans of a building, specify values to be used in the construction and hand it over to fellow workers for construction jobs proper.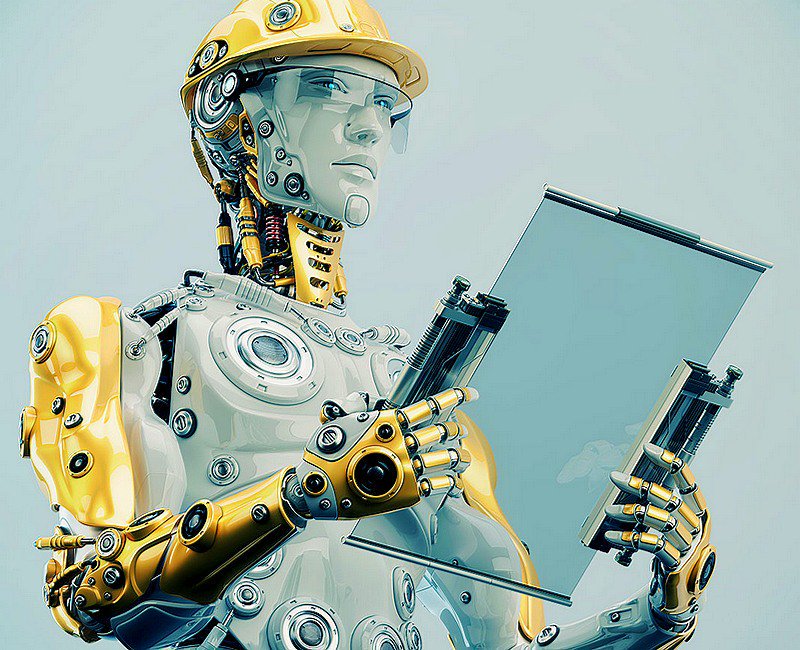 Originally posted 2017-12-12 13:24:53.