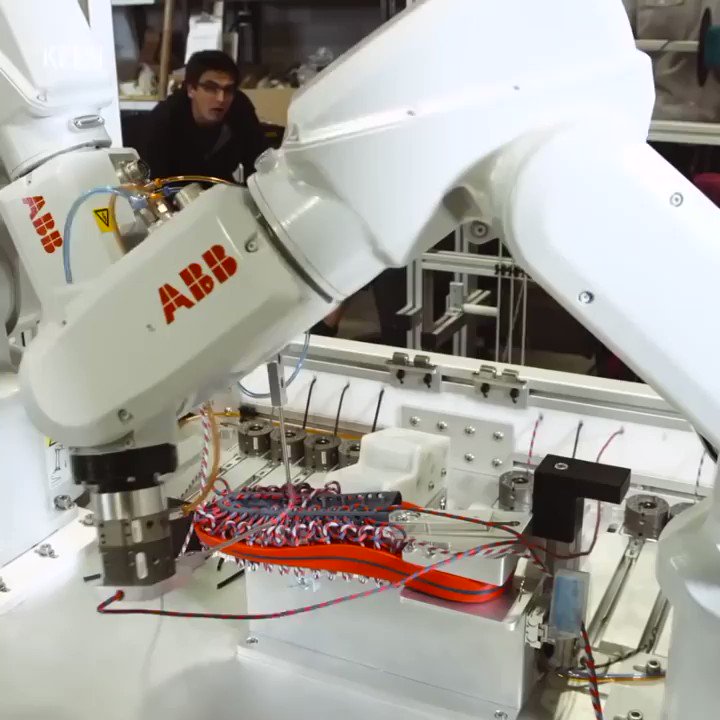 KEEN, the popular shoe manufacturing company has just released the latest development in their shoemaking technics. The new technics involves the use of robots being assisted by their team of staff to produce quality shoes in less time frame when compared to other technics.
According to their tweet shared by Mike Quindazzi, the robots will carry out the manufacturing of the shoes from its setting down to sawing to achieve the desired quality. However, the team of the company can assist the robots by supervising the shoemaking process being carried out by the robots.
The entire complex systems of the manufacturing process are collections of robots of different sizes, with each robot having a specific function to complement the function of the next robot.  The whole process appeared to be well organized and the video reveals how fast the set of robots carried a quick manufacturing of a sample of shoe used for the illustration.
The KEEN group can be seen monitoring the whole actions of the sets of robots from the beginning to the end and assumed that such machine arrangement will ensure proper designing and quality assurance in their products.
Looking at the whole actions of the set of robots the sawing operation seems to be more technical than any other action revealed from the video. And that could be the reason the robots were made to have slow speed during that stage of the shoemaking process. The Robots can produce a pair of shoes in six minutes among other features.
These shoes are stitched by #Robots. House of Design #Robotics and @KEEN team-up to find new way to create UNEEK shoes. pic.twitter.com/VmNnUCseil

— Mike Quindazzi ✨ (@MikeQuindazzi) March 22, 2018
Originally posted 2018-03-22 16:31:20.